Cutting a new path in the international lumber trade.
Go further together
Global Lumber Brokers
At Aspire we connect our clients to the international forest products trade. Our team has comprehensive experience in lumber marketing and distribution management. With both innovation and a passion for our industry we can connect producers with ideal buyers from the global market.
Our focus goes beyond accessibility and logistics, it is driven by an expertise of our field and an understanding of the industry that can only come from experience. We pride ourselves on making a complex process effortless for our producers and consumers.
Clearing our own way.
British Columbia is one of the world's largest exporters of lumber products and leads the globe in sustainable forestry practices. Aspire prides itself on remaining one step ahead of innovation and connecting our clients to the exceptional renewable resource supply chain BC offers. We provide marketing, distribution and procurement solutions for every level of client.

Producers
We work with a variety of sawmills in North America – primarily in British Columbia. Our producers all seek global markets for their products. The development of these producer partnerships and understanding of the complex aspects of the timber industry gives us an advantage to connect them with their ideal global consumer.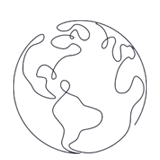 Consumers
At Aspire we are committed to providing unmatched customer service to our partners in Canada, USA, China, Korea, Vietnam, Malaysia, Japan and all corners of the globe. Our unparalleled customer service has led to the long term partnerships we pride ourselves on and it is the reliability of these partnerships that make Aspire unique. We have the continuous ability to adapt to all market changes and to source the wood products our consumers require.